Columbine Hall at University of Colorado, Colorado Springs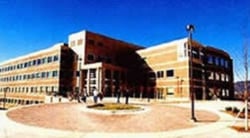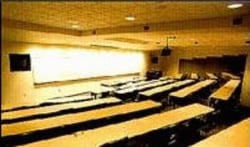 Details:
"Berwick Electric's unique capabilities are in all aspects of electrical sub-contracting. They have strong pre-construction capabilities, excellent power quality people, strong field supervision and technically competent journeymen. Their quality control is second to none. They do it right and do it right the first time."

James D. Shirley
Project Director
Gerald H. Phipps, Inc.
Berwick Electric Co.'s preconstruction planning and cost estimating expertise were put to the test before the contract for this sophisticated facility was awarded. Columbine Hall features 22 general classrooms with PCs and high speed network connection, video/data projector and screen, telephone, media distribution from a central technology center and network connections. A 50 station computer lab and a multi-media development and distribution center complete the teaching technology while faculty and staff offices are connected to a state-of-the-art switched network.