Commercial
The Design / Build Process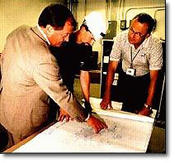 Berwick Electric teams up with Colorado's leading architects, consulting engineers and general contractors to make major construction projects go smoothly and create added value for clients.
Berwick Electric frequently becomes involved in design/build projects at the preliminary proposal and estimating stages. In recent years, Berwick has been selected by Gerald H. Phipps, Inc., general contractors, James W. Nakai & Associates, architects and planners, and Consulting Engineers, Inc., to provide electrical contracting services for clients like Atmel, Symbios Logic, Ramtron, Focus on the Family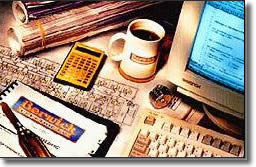 and CU-Colorado Springs. By becoming a member of the design/build team early in the pre-construction process, Berwick is able to contribute its expertise in planning, cost estimating and scheduling to help complete projects within the owner's budget and schedule.
Maintenance
The Berwick Electric commitment to customer satisfaction continues long after your project is completed. We're always available for necessary maintenance and any future expansion requirements.