eBook: Commercial Electrical Warning Signs and How to Avoid Them
Have you seen any electrical warning signs in your commercial structure? From flickering lights to tripping breakers, this free eBook, Commercial Electrical Signs and How to Avoid Them, was designed to help you identify potential electrical problems within your facility and solutions for solving them!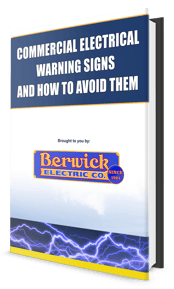 In this eBook, you will learn about:
What different electrical warning signs look like
What to do if you see a specific sign
How to ask the right questions when finding an electrician
How to prevent the problems from happening in the first place
Fill out the form on this page to receive instant access to this incredible resource!