The Citadel Mall Remodel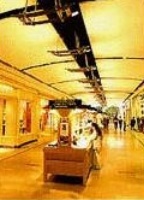 Details:
Keeping the mall and its shops open while bringing the entire electrical system up to current code, totally revamping the lighting and HVAC controls and replacing existing 35 foot light poles with 60 foot poles, demonstrates our ability to coordinate large complicated projects.
"With a job of this magnitude, you're going to have emergencies. You're going to have field changes. And what really differentiates a Class A group is how they handle those field changes. Throughout the whole job, these guys were champs....They did not have any issues that they could not resolve. Without a doubt, Berwick's reputation is one of the leaders in the industry. Clearly, if you have a difficult job, they will be on your bidding list."
Devin Hartley
Operations Manager, The Citadel