For Berwick Electric Co., wiring homes and businesses for light is part of our job. So, during the season of lights, we enjoy encouraging you to spread the light of good will to those who need it most. Whether you're giving of your time or other resources, the opportunity to give to others truly is a gift in itself. Below you will find some inspiration for giving back to those who need it most.

1. The energy-generating "soccer" ball. As described in this Forbes.com article, the sOccket mixes play and physics in a most unique way. Created by Uncharted Play, playing with this "soccer ball" actually generates enough energy to power devices like an LED lamp or a water purifier - one hour of play equals a six-hour charge. The sOccket balls have been distributed to those in need in Mexico and South Africa. You can learn more about the sOccket and give here.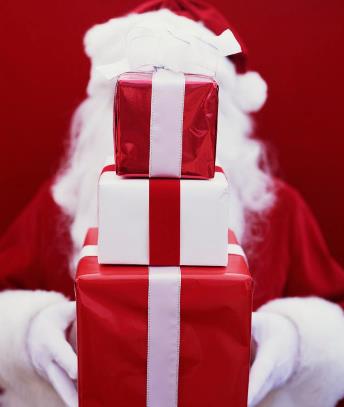 This holiday season, give back
by providing gifts to those in need.
2. The Adopt-A-Family program. If you would like to donate gifts to less fortunate families in the Colorado Springs community, the Community Partnership for Childhood Development's Adopt-A-Family Program facilitates just this. By "adopting" a family, you purchase gifts that are donated to families throughout the community. To learn more or donate, click here.

3. The Give! Campaign. The Colorado Springs Independent's Give! Campaign benefits a variety of nonprofits in the Pikes Peak Region. This campaign is a great way to incorporate holiday giving. To view the nonprofits in this year's campaign or to donate, click here.

4. The power of community. The holidays are often a difficult time for those who live far away from family, those who don't have family or friends to celebrate with or those who live in nursing homes. Make someone's season brighter by inviting them to a holiday party or bringing them a gift or yummy holiday treat. Even small gestures can spread holiday cheer, easing loneliness and brightening spirits.
So this season, take a moment to give of yourself to another in need. You will be glad you did! Do you have any other ideas for giving back this holiday season? If so, we would love to hear about them! Share in the comments box below.