For more than 90 years, Berwick Electric Co. has enjoyed a solid reputation in the Colorado Springs community. And, behind such consistently great work is a very talented team of individuals. Today we have the privilege of shining a "spotlight" on BEC staff member Susie Kellogg. For nearly 21 years, Susie has honed her skills as BEC's payroll specialist. We invite you to get to know Susie better by following along with our conversation below.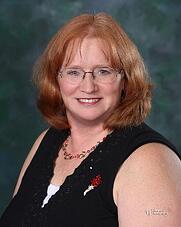 BEC Payroll Specialist Susie Kellogg
Berwick Electric Co. (BEC): Where are you originally from?
Susie Kellogg (SK): I'm originally from Ludington, Michigan. I moved to Colorado Springs in 1982.

BEC: What do you enjoy about your position at BEC?
SK: I enjoy interacting with everyone, including the electricians; I like keeping them happy.

BEC: Outside of work, how do you like to spend your time?
SK: I like quilting, camping, attending church functions, and traveling.

BEC: Is there anything else that you would like to share?
SK: I'm going to miss all of the retirees! We have so many of them this year.

_______________________________________________________________________________
Need quality, reliable commercial or residential electrical service? Berwick Electric Co. would love the opportunity to serve you. Please call us at 632.7683 or click here to request service.