Planning a home renovation or remodel can be an exciting time. It's your opportunity to implement the changes that will make your home into your "dream home." But before you can make your dream a reality, it's important to make solid plans. To help your planning process run smoothly, here are three electrical considerations to keep in mind.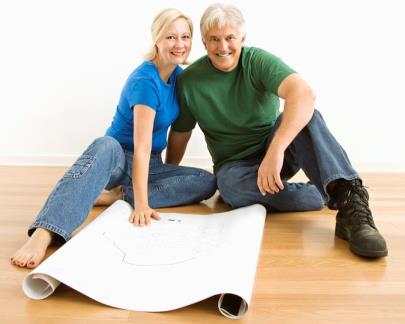 Here are some electrical tips to
help your home remodel run smoothly.
1. Plan your budget accurately. Despite your best intentions, it's easy for a home renovation budget to spin quickly out of control. "Before beginning a home renovation project, take the time to research and make a very detailed budget," Berwick Electric's Service Manager said. "Give yourself some wiggle room with your budget, as it's common to run into unexpected costs," he added. "Make sure that your budget is something that you can realistically support."

2. Make sure that your electrical panel will accommodate extra breakers. Depending on the size of your renovation or addition, you may need to add breakers to your existing panel board. "Before starting a home remodel project, you want to make sure that your electrical panel is up to code, and that it has the capacity for extra breakers and is capable of handling the additional load to be added," he explained. "Some older panel boards, such as FPE and Pushmatic, aren't capable of being code compliant. The current code mandates that panel boards accommodate arc fault breakers," he continued. "Since arc faults are known to cause house fires, these types of breakers were developed to be safer."

3. Decide if you need to add extra circuits. In addition to analyzing your existing electrical panel, take the time to determine if you need to add electrical circuits. "An electrician can help you decide if your existing circuits have adequate capacity to support any additional electrical load from your home addition," he said. "

If you are planning to renovate or add to your home this year, make adequate plans ahead of time. Although the electrical is just one component of turning your home into your "dream home," it is an important one. We hope that these tips help provide you with the framework you need to get started. If you have any questions about home electrical wiring, we encourage you to contact us. In the meantime, happy planning!