When poor power quality creates problems, the effects can be nothing short of disastrous -- especially for small businesses. Voltage fluctuations and power failures can cause shutdowns, data loss, equipment damage, and ultimately valuable time and money. Curious about how you can protect your business or home? Keep reading for some common Q&A's about power quality.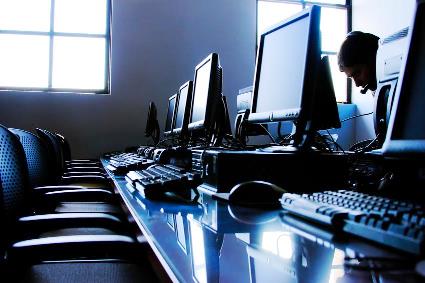 Excellent power quality helps your business run smoothly and efficiently.

Q: What is power quality?
A: Essentially, power quality is how well the available electrical power is distributed to consumer devices and how well that power functions. Great power quality allows the systems to function at their intended capacity. Generally, you only notice power quality when something goes wrong.

Q: What causes poor power quality?
A: Although there are a variety of factors that can contribute to poor power quality, a common cause is something called "harmonics". "Harmonics are electrical signals at multiples of the power line frequency, which occur when there are many personal computers, adjustable speed drives, and other equipment that draws current in short pulses," Berwick Electric Co. (BEC) Power Quality Manager Tim Prime explained. "While harmonics don't directly cause computer problems, they do affect the power distribution system." Common symptoms of diminished power quality include voltage fluctuation and devices that aren't operating at maximum capacity.

Q: What is the best way to solve power quality problems?
A: Although power quality issues are frustrating, they are solvable. To help remedy tough power quality issues, BEC's professionals perform on-site surveys of existing electrical installations, including system and equipment grounding, load capacity evaluation, and determination of the presence of harmonics.

"Proper grounding, dedicated circuits, and power conditioning can solve difficult power quality issues," Tim said. "In-depth understanding of technical factors and specialized monitoring equipment allow BEC to detect and recommend solutions to each customer's power quality problem.
____________________________________________________________________________

If you think your business or home could use a power quality tune-up, we encourage you to contact Berwick Electric Co. at 719.632.7683 or visit us online to request service.