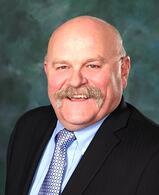 BEC retiree Clay Gafford
After nearly 40 years with Berwick Electric Co. (BEC), Vice President Clay Gafford is making the leap to a new life adventure -- retirement. And although the staff at BEC wishes him well as he steps into a new season, the farewell is definitely bittersweet. Before we send Clay off into retirement, we would like to take a moment to honor all that Clay has contributed to BEC over the years.

Starting Out

Originally from Cortez, CO, Clay began his electrical apprenticeship in 1975. "I was drawn to the electrical industry, because a lot of the men I admired and looked up to in my life were electricians," Clay said. "I had great mentors who were electricians for the construction field."

With a clear vision of where he could go in the electrical industry, Clay jumped in with both feet. After initially working with BEC as an apprentice and then driving a service van, Clay joined the contract department as a foreman. He then transferred to the residential department as a manager. "After spending some time as the residential department manager, I was then asked to be the assistant service department manager," Clay said. "After that I worked as the contract department manager, and then I was eventually promoted to vice president, where I was in charge of all the man power."

Career Growth

Clay's work ethic and desire to continually learn and grow served him well throughout his career. "The challenge of completing complicated projects was rewarding," Clay said. "I enjoyed coming up with creative solutions to tough problems.I always liked figuring out how to save the client money. The only thing I won't miss about my job is all of the paperwork!"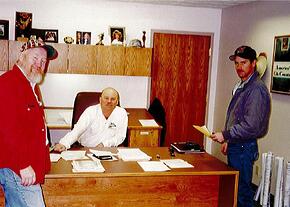 Throughout the years, Clay
enjoyed a variety of roles at BEC.

Clay's long tenure with BEC enabled him to watch the company grow through different eras. "When I first started with BEC, the company had zero computers and one copy machine that copied one sheet at a time. It was a totally different time," Clay explained. "All of our estimates were done by long-hand, which took forever. The secretary typed all of our letters, and we used carbon paper to keep a copy of everything that went out the door. Technology has come a long way!"

Over the years, Clay had the privilege of developing strong relationships with co-workers whose vision was to see the company grow and mature. "My most fond memories of working at Berwick are the friendships I formed over the years. Berwick brings in some of the most quality, high-caliber people that I've met. Those relationships have really meant a lot to me," Clay said.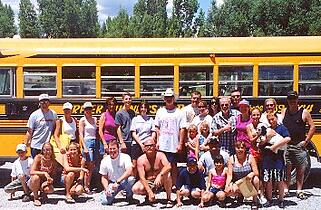 Clay will miss the relationships he formed at BEC.
(Pictured: A company rafting trip.)
"I also have some funny memories -- you can't take life too seriously," Clay laughed. "I used to have a dog named Poppy that I would bring in to the office with me," Clay said. "Well, one day I had a meeting with a female client who was wearing open-toed shoes. Poppy was under the desk and decided to lick this client's toes; this woman gave me the most shocked, disgusted facial expression. It was a pretty funny moment!"

Ready for a New Adventure

Although he will greatly miss the people and opportunities at BEC, Clay is ready for retirement. "I think I'm most excited about making my own schedule and living for myself," Clay said. "Before, my schedule always revolved around work. Now I'll have more time to hunt, fish, and explore the outdoors. I plan to spend time in the mountains and the upper Midwest during the summers. During the winters, I plan to head down south."

As he heads into retirement, Clay is very grateful for the many years and opportunities that BEC afforded him. "I'm very thankful that I got on with a company that offered me so many opportunities to grow. It's very rare to be able to start out as an apprentice and move all the way up to vice president," Clay said. "Because BEC has provided me with such steady employment, I'm able to retire early. BEC is very fortunate to have such a great management team. Their vision has enabled the company to diversify and stay on the top of their game in the industry."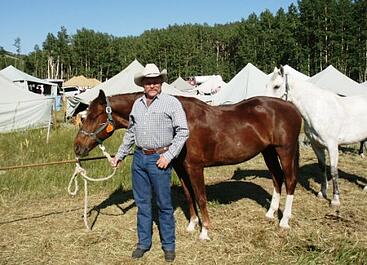 Clay is ready for retirement -- and more time spent outdoors!

"One last thought -- I want to express my gratitude to Jim Peterson (current BEC president) for mentoring me," Clay said. "He's been a driving force in my life and career, and I'm very thankful for that."

BEC is thankful to Clay for his many years of hard work, and the entire BEC staff wishes him the very best in retirement.