At Berwick Electric Co. (BEC), crafting affordable solutions that fit each client's unique needs is more than just a priority - it's a way of life. And when it comes to design-build (DB) and design-assist (DA) projects, BEC specializes in doing exactly this. Whether you're a healthcare facility or an office space, our commercial and large contract clients have come to expect practical designs at realistic, long-term costs. Keep reading below to learn more about how BEC shines in the areas of DB and DA.
Design-Build & Design-Assist: What's the Difference?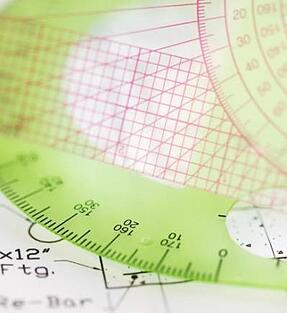 BEC specializes in practical DB & DA solutions.
Although DB and DA have many similarities, there are a few important distinctions. In DA, the project owner hires the engineer, and BEC assists the engineer in the design of the overall project. DB, on the other hand, is where BEC hires the engineer. In this scenario, BEC has more control over the overall design. BEC works closely with the engineer, recommending practical adjustments in order to get cost-effective results.
"To provide a small-scale example of DB, BEC's service department completes a lot of small 'DB' projects every day," Senior Estimator Waldo Pendleton explained. "Customers call in with a problem, and we design and provide the best solutions from which they can choose."

History & Experience Matter

Before choosing an electrical contractor for a DB or DA project, it's important to consider history and experience. "The overall success of a project is connected with the final cost of the job," Waldo said. "Though plans may look good on paper, it's important to make sure that those plans are also cost-effective and work on the installation end," he added. "BEC's longevity in the field is largely based on our consistency in these areas."

One thing that sets BEC apart is the practice of providing detailed quotes from the start. "Rather than providing a price based on square-footage alone, BEC provides a much more comprehensive quote," Waldo said. "We'll actually create a one-line diagram for a customer and get accurate pricing to the best of our ability -- even down to specific light fixtures in most cases." Since budget is a major component of projects, BEC's precise pricing, from the get-go, helps customers plan accordingly.

The success of both DB and DA projects boils down to exceeding the customer's expectations, and this is BEC's track record.

____________________________________________________________________________

To learn more about BEC's capabilities, click here.