For Berwick Electric Co. (BEC) Safety Manager Bill Tuten, trust is the glue of a great safety program. Because people and relationships are the backbone of any organization, a work environment that cultivates genuine trust tends to be more successful than a culture based on empty rules and regulations. And this philosophy holds water for the employees at BEC, who earlier this year reached a major safety milestone: eight years without a lost-time injury. Keep reading below to learn more about the electrical contractor's unique safety program.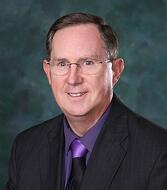 BEC Safety Manager Bill Tuten
A Milestone Worth Mentioning

BEC's last lost-time injury was eight years ago this April, which is quite a remarkable feat for any company. "Whether you're in manufacturing, electrical contracting, or construction, that length of time is quite an accomplishment," Bill remarked. "What all that time really amounts to is a reduction in human suffering."

On a personal level, a lost-time injury not only affects the worker, but the worker's family as well. "If the injured worker is the primary bread-winner of the family, the overall welfare and livelihood of that family suffers as well," Bill explained. "A lost-time injury can throw an entire family into emergency mode. We want to reduce the chances of that happening as much as possible."

A weak safety record would limit BEC's ability to perform great work. "If we had a poor safety record, we wouldn't have the opportunity to bid a lot of the work that we do," Bill said. "A strong safety record allows the company to be more competitive, which in turn enables BEC to provide great benefits to its employees."

A People-Based Safety Philosophy

BEC works to incorporate safety into its way of life. To make this happen, Bill maintains, both attitude and behavior have to work in tandem with one another. "It's vital that every individual in the company buys into the importance of overall personal safety. If people only practice safe behavior while the safety manager is onsite, the safety program simply isn't going to work," Bill explained. "However, if workers take pride in safety and embrace an attitude that safety is important, safety is going to be evident in their work. Correct behavior without the correct attitude simply won't get you very far in the long run."

Additionally, BEC makes a concerted effort to treat its employees with dignity and respect. In turn, this helps keep morale high, and employees are more likely to give back and adhere to safety standards. "Creating a culture of safety is a team effort. People have to develop trust with the safety manager and each other," Bill emphasized. "I try to coach the staff on how to make their environment safe. It's not about intimidating each other; it's about being a team and helping the company to flourish."
An Average Day as a Safety Manager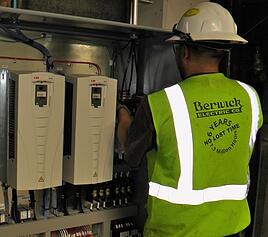 Jobsite safety is a top priority at BEC.
Bill came to his safety career after spending a lot of time in other related fields. After starting out in manufacturing and then moving to environmental clean-up, Bill moved into construction and eventually into contracting. The time spent in other fields proved to be helpful to his current position. "One of the most important things I've learned as a safety manager is that safety is safety no matter where you are. There are inherent risks that copy themselves from one type of business to another," Bill said. "I've really taken that to heart, so an 'average' day for me varies. A lot of my job is staying educated on new regulations and legislation. I also spend a lot of time at jobsites, as well as networking with other safety professionals."

In the same way that no two days are alike as a safety manager, Bill emphasizes the fact that there is no single key to safety. "There are a variety of approaches to safety that are successful. Because people and cultures change over time, you have to continue to try and do new things," Bill said. "The one thing that never goes out of style, though, is trust. That is the common denominator of a great safety program."