It's easy to find an electrician. It's not so easy to find an electrician that provides excellent work at a great price. To help you separate the great from the not-so-great electricians out there, here are four things that should stand out as red flags.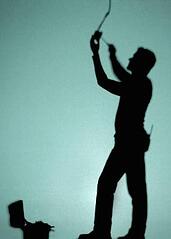 Safety and cleanliness are
signs of a great electrician.
1. Lack of safety. If the electrician overlooks simple safety measures such as wearing safety glasses and maintaining a clean work environment, chances are that he or she may not be working in the safest manner possible. Attention to detail and safety are the mark of a great electrician.

2. The company charges you for an estimate. If an electrical company charges you for an estimate, it may be a sign that they aren't looking out for your best interest. Complementary estimates are a sign of excellent customer service.

3. The company's customer reviews aren't up to par. Although this may seem obvious, it's worth mentioning. Before hiring an electrician, take the time to do a bit of research. Your local Better Business Bureau (719-636-1155), Angie's List and Google Reviews are three good places to start. Look for a consistent trend of excellence in their reviews.

4. The company lacks integrity. In line with number three, a great electrical company works with integrity. Some signs of integrity include arriving to work within the expected time frame, returning phone calls promptly, honoring quoted prices, treating you with respect, answering your questions honestly, and overall, treating you the way they would like to be treated.

Quality electrical service is a priority at Berwick Electric Co. You can learn more about our service department by watching the video below. Also, check out our Ten Commandments of Customer Service -- our guarantee of what customers can expect from our staff and electricians.
If you're looking for an electrical company that consistently delivers excellent work, we encourage you to contact us at 719.632.7683. You can also click here to request service online.