Quality, safety and integrity are core values here at Berwick Electric Co. (BEC), and we are pleased to spotlight the employees who integrate these values into what they do every day.

Today we invite you to learn more about BEC Warehouse Drivers Josh Maul and Jake Koster, who deliver much-needed materials to a variety of jobsites throughout the Pikes Peak Region. Whether the jobs are commercial, industrial or datacomm, BEC's warehouse drivers help us to provide you with excellent electrical service. Read more below.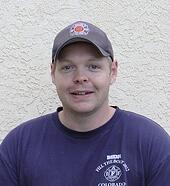 Driver Josh Maul
BEC: Are you both Colorado natives?
Josh Maul (JM): Yep, I'm originally from Colorado Springs.
Jake Koster (JK): I was born in Maryland, but I'm from a military family. My dad was stationed here in Colorado Springs and retired here, so I pretty much grew up in the Springs.

BEC: If someone were to follow you around in your job for a day, what would a typical day be like?
JM: Well, it's very straightforward. We pick up supplies and other job materials and then deliver them to jobsites. We typically visit an average of three to four jobs every day. We spend a lot of time coordinating deliveries and in the car.
JK: That pretty much sums it up. I help Josh out all day.

BEC: What do you enjoy about your job?
JM: I really like being out and about. No two days are exactly the same.
JK: Same here. I really like not being inside all day. I also really like the people that I work with; I really like getting advice from them, because I'm young.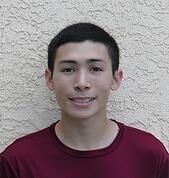 Driver Jake Koster
BEC: What are some things you like to do outside of work?
JM: I like to do anything in the mountains. I enjoy hiking and biking. I also volunteer with the fire department, and I really enjoy that.
JK: I enjoy working out, long-boarding, playing video games and going on dates with my girlfriend.

We hope you enjoyed learning more about our drivers. They are an integral part of the work we do, and we are pleased to have drivers with such great work ethic!

If you are looking for trust-worthy electrical service, call us at (719) 632-7683 or click here to request service online.