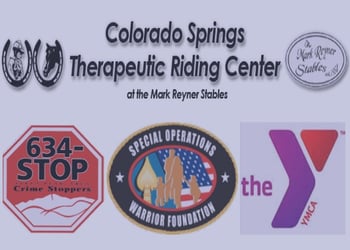 Berwick Electric doesn't just work in the Colorado Springs area; we live here as well. Since 1921 we've called Colorado Springs home. For us, this is more than just a place where we park our trucks and sleep at night. And while we've been helping provide electrical power to help this city grow, we've always believed in empowering our community to grow in other areas.
We believe we have a corporate social responsibility. That's why we're involved in the Colorado Springs community in ways that go far beyond providing excellent, efficient electrical service. And we bring the same commitment and effort to those endeavors as we do to any electrical project we work on. That's why it was so special to be awarded the Outstanding Corporate Philanthropic Program Award in 2012.
We were nominated by Special Kids Special Families because of work we did with them in relocating and renovating their facility. Here's what their Executive Director, Lind Ellegard had to say:
Doug Berwick, Jim Peterson, and the employees at BEC designed and created our adult day program space around the needs of the adults with disabilities that we serve. We could not ask for a better facility.
Our commitment to enhancing the community doesn't stop there. Berwick Electric is also a supporter of a number of other great community organizations, including:
Pikes Peak Area Crime Stoppers
The YMCA of the Pikes Peak Region
Defenders of Freedom Veterans Recognition Ride
Colorado Springs Therapeutic Riding Center
James D. Berwick Scholarship (through The YMCA of the Pikes Peak Region)
You can click here to read more about how Berwick is involved with these wonderful community organizations (and perhaps get involved yourself!). We consider it a privilege and a responsibility to be involved in the community we call home. We think it's essential to not only provide electrical power for the commercial and residential needs of the Colorado Springs community, but to empower the citizens of the community as well. And we're grateful to our clients, whose support enables us to do just that.