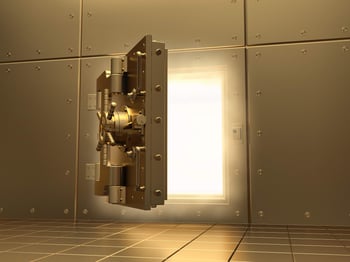 Whether you're renovating an entire business or simply updating part of your building, you've got concerns in common with every other business owner in Colorado Springs when you contract for electrical installations.
Keeping your electrical system running is crucial for any business, but you've got to pay attention to the bottom line, as well. Here's what other business owners are concerned about:
#1: What is Safety Lighting?
Darkness is the criminal's friend. The brighter you make it around your business building the less likely it is that burglars will break in. Safety lighting can take the form of automatic motion-sensor floodlights, walkway lights to prevent customers from tripping in the dark, and even brighter lights in your parking lots to keep your employees safe.
#2: Why are LED Lights Better?
LED or Light Emitting Diode lights are the newest in a line of light bulb improvements that save your business power and money. They run cooler so they reduce fire hazards and air conditioning use, use less power so they're cheaper to run, and last years instead of months like common incandescent bulbs do.
#3: What is Lightning Protection?
Today's lightning protection comes in the form of air terminals, which are short sticks mounted on the roof of a building. These sticks are attached to wires that lead electricity to the ground if your building is hit by a lightning strike.
#4: How Can I Save Money on My Electrical Bill?
Replace older bulbs with LED varieties
Set up task lighting and eliminate general lighting areas
#5: What Size Generator Do I Need?
Keeping your power on during an outage is important, but businesses have individual needs during an electrical emergency. If you've got a retail outlet you only need a smaller generator that powers lights and a cash register or two. Restaurants have to have refrigeration going round the clock, however, and nursing homes can't exist without full power at all times. Work with your contractor to find out what size you need.
#6: Why Use a Maintenance Agreement?
By replacing small parts and doing basic maintenance on your equipment, you'll prevent most of the unexpected breakdowns that happen with almost every type of electrical equipment. Emergencies are expensive, and emergency repairs even more so.
#7: Why Use Surge Protection?
When power surges through your business due to weather or utility problems, it can overload your business systems and damage your equipment. Surge protection will all but eliminate the danger to computers, POS cash registers, medical equipment and other electrical systems you need in your business.
#8: What are Smart LED Solutions?
Replacing light bulbs with LED bulbs is a great way to save money, but smart LED solutions is a way to connect all your electrical equipment into one system that works together to create the most frugal way to use power. It's using high tech to find out the cheapest way to run the lighting in your business.
#9: How to Finance My Installations
Check with the Department of Energy for funding relating to clean power installations. PACE is a governmental program designed to encourage green power solutions through financing. Some utility companies even offer on-bill financing for efficient upgrades. Check with your governmental entities for details.
#10: What Standby Generator Maintenance Should I Do?
Change the oil regularly, inspect the air filter and keep it clean, inspect the generator and read the owner's manual for any other recommendations, and – of course – check your fuel level.