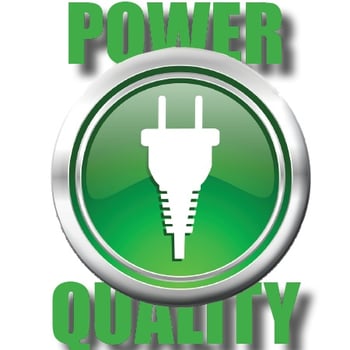 If you own a business in Colorado Springs (or own commercial property), worrying about power quality may not keep you up at night. After all, power is either on or off . . . right?
If the business in your building involves medical equipment, POS equipment such as cash registers, banking equipment—or any other system (like a computer network!) that relies on stable, consistent power, the quality of your power is really important.
Disruption to the quality of the power can disrupt the performance of your systems. Computer systems can lock up, crash, or simply not function properly. If the problem isn't addressed, your systems can start to degrade to the point that it can actually harm sensitive equipment. And ultimately, it can cause system failure by breaking down components such as microchips.
Poor power quality can affect things other than your computers and other systems. You could also experience:
Circuit breakers tripping when there's no overload on your system
Lights flickering (which is irritating and negatively impacts productivity)
Motors on equipment burning out prematurely
High-temperature alarms in your server room
While these power quality issues can be frustrating, you can deal with them with a professional survey and analysis of your existing electrical installation that includes system and equipment grounding, load capacity evaluation, and a check for the presence of harmonics; sometimes called electrical "noise".
By doing that, you can achieve more consistent and reliable performance (fewer crashes and errors) while extending the life of your equipment—and your whole electrical system.
Of course this kind of evaluation requires the right technical training, expertise, skill, and equipment. And that's exactly what Berwick Electric can offer.

Power Quality may not be high on your list of concerns for your Colorado Springs business or commercial property—but it probably should be. Ensuring good, consistent quality power makes your business (or your building) more effective and efficient—and more profitable.
If you experience any of the symptoms described above, call us at (719) 632-7683, or send us a note at mail@berwickelectric.com to talk about how we can help make sure the power quality in your building is the best it can possibly be!