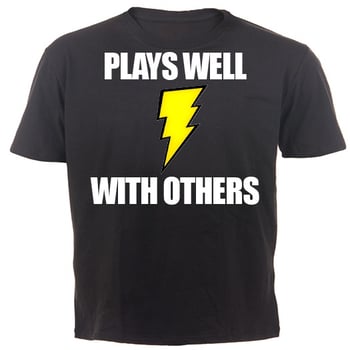 It's always a good idea to hire an expert for an important job. Sometimes, however, experts can be a little hard to work with because their knowledge and expertise can make them a bit unapproachable. They don't really play well with others.
When you're hiring an electrical contractor, you want to get the best around. You want someone with background, knowledge, and experience. But it's important that you find a commercial electrical contractor who also plays well with others, and who understands that—while his or her work is absolutely critical, it's part of a bigger plan.
We've been doing Commercial, DataComm, and Residential electrical installations since 1921; not only in the Colorado Springs area, but also nationally and even internationally. We know that nobody installs a sophisticated electrical system just so that they can show it off to their friends and colleagues. The electrical system has to work with the rest of your commercial building to deliver the power you need to run your business efficiently.
We also know that in order to make that happen, we need to work hand-in-glove with your general contractor as early in the planning process as possible. If we don't, you won't get the results your want. So we're happy to bring our skill, knowledge, and experience to the table and work with others to achieve the best possible solution for you.
The general contractors we've worked with seem to appreciate that approach as well.
We had done several projects over the years in Colorado Springs and had heard very good things about Berwick Electric. It was our first experience working with them and they proved to us through the course of the project that they were the true professionals that we had heard about. They were the quiet, unsung heroes during the project.
—Darrell Eastwood
Vice President, Operations
Saunders Construction, Inc
It's all about working together to provide you with a superior overall experience in your commercial building. And besides—playing well with others is a lot more fun!