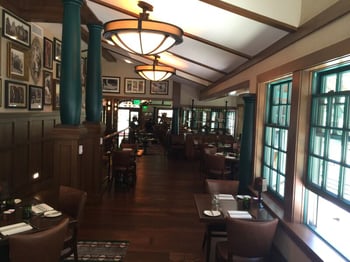 A full-service electrical contractor since 1921, Berwick Electric Co. has seen it all. From small wiring projects to large remodels, the aim of the company has always been to follow each project to completion using high performance standards, regardless of how challenging a job might seem.
This probably explains why the Berwick Electric crew was so excited to get the Seven Falls' Restaurant 1858 labor completed, despite the many challenges the location presented.
What Makes Restaurant 1858 So Unique
When it comes to complicated locations, Restaurant 1858 is definitely unique. Situated at the base of Colorado Springs' Cheyenne Canyon and surrounded by granite walls, the restaurant is located on complicated terrain and subject to severe and unexpected weather throughout the year.
This was apparent when Berwick Electric was contracted, in part, to restore damage done by a 2013 flood. The damage -- which included the waterfall lighting and accent lighting on surrounding trees and rock -- was just one part of a much larger project. Other things to tackle? Installation of additional power for mechanical equipment, holiday season lighting, and special fire and alarm controls for the restaurant itself.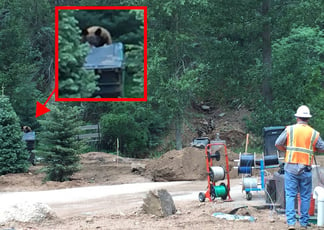 Aside from the difficult terrain and location, Berwick had to deal with two unexpected challenges: unseasonably cold weather and the occasional bear visit to the site. Midway through the project, a second flood damaged a lot of the work that had already been completed, which meant the crew had to work harder and faster to get things finished on time.
Tackling Changes
The original structure needed a lot of work before it could become the fine 5-star dining space everyone envisioned. Because of the restaurant's location, providing additional lighting meant that Berwick had to add wiring and piping to cut through the canyon. This provided a source of energy for the LED lights and fixtures being installed to illuminate the seven drops of the waterfall, the trout pond, the parking lot, and the assorted tree and rock formations surrounding the restaurant. There was also a special setup created for a Christmas light displays outside the restaurant, which required installation of power every 150 feet through the canyon.
Berwick's team also installed light fixtures, as well as specialty lighting and control panels, power and heating in the Curio shop and the kitchen area of the restaurant. The same type of power and lighting installations were added to the remodeled restrooms, the caretaker's house, and the new food trailer.
Ensuring Stability and Power
In addition to providing new lighting for the restaurant, Berwick also provided 12470/480 volt utility transformers to provide power for the Eagles' nest elevator, pumps, and mechanical equipment.