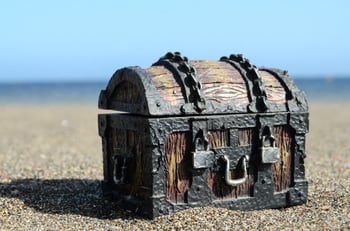 You're busy and so is your business, and you can't afford to shut your doors for longer than absolutely necessary. For many businesses the weekends are the slow time, making Saturday and Sunday the perfect days to have a commercial electrical contractor come in to do the work. Unfortunately, contracting can often be a weekday job, and finding a good contractor to come in on the weekends can be something like looking for buried treasure. Finding a contractor who works weekends doesn't just benefit you by allowing you to choose your days to shut down. There are other benefits, as well.
Easy to Work With
A contractor who is willing to come in on what some people consider a normal day off is someone who presents himself as willing to compromise. He's able to meet you halfway when it comes to business matters instead of setting rigid rules for the way he's willing to work. He'll be more open to creative ideas and alternate choices when it comes to the planning stage of your project, and may be more innovative in his design ideas. A contractor with an open mind about weekend work may be more likely to have an open mind about other parts of his business.
Priorities
Most people who insist on having weekends off keep that time separate for leisure activities. Having hobbies and activities outside of work makes you a well-rounded person, but a contractor who's willing to rearrange his fun time to accommodate clients is one who puts a great deal of importance on the goodwill of those clients. If he's willing to treat you as a priority in his schedule, it's likely that he'll take care when doing work on your business. Extended working hours may cost a little more, but it shows that he's sensitive to your business needs and puts them above his own, if need be.
Convenience
When he gets the job done faster, your business is closed for fewer days. If he's willing to work weekends for your convenience, he may also be open to working a crew at night for a premium, if getting the job done more quickly is your priority. You'll save money in the long run when you're up and running days earlier, so it's worth exploring the subject with your contractor.
Creativity
Contractors who are set in their ways don't like to work outside the box. They work set hours, do certain kinds of work, and never take a chance at doing anything new. While you'll get very solid workmanship out of this company, you'll have a hard time getting him to innovate or get creative when it comes to figuring alternate ways of doing parts of your project. If you're looking for rooms with combined usage or simply a renovation with the latest green technology, a contractor who's open to working alternate hours will probably be open to alternate ideas. There's no guarantee, but the signs are in your favor that you'll end up with a more satisfying work relationship with a contractor who's willing to break some of the unwritten rules of his craft.