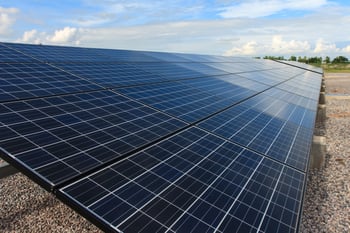 Colorado Springs gets an average of 300 days of sunshine per year, making it a prime area for an explosion of solar power growth. Colorado consistently hits the top 10 list of states with the most solar installations per capita, and Colorado Springs are among those cities leading the charge. The state legislature has enacted regulations requiring utilities to use 30 percent renewable energy by 2020, making solar the most viable alternative in new commercial electrical installations. Regulations are only the beginning, though. City, state, and federal governments are all offering incentives to business owners for installing photovoltaic cells and otherwise becoming involved in the solar energy movement.
New Employment Prospects
Solar installation in Colorado Springs is seeing exponential growth, and it shows no signs of stopping. One of the largest growing industries in the building trades today is solar energy installation technology. Commercial electrical contractors have been getting special training to learn to install these green technology power sources. With waiting lists for new buildings growing longer all the time, solar energy installers are in high demand throughout the city as well as the state.
Incentive Programs
As governments continue to offer incentive programs and tax breaks to customers who install solar power cells on their buildings, the percentage of businesses that save money with green power is growing. Colorado Springs alone has four different programs for varying solar setups. Add to the totals offered by the state of Colorado and the federal government, business owners can't help but take a serious look at converting their older power systems, and those with new building projects are making solar a standard in many communities.
Solar Gardens
Taking the idea of individual solar cells even further, solar gardens are a connected group of homes and businesses that share in the savings from a grid array of solar cells. Each member of the group receives a credit on their power bills, even if their building was in the shade for much of the time. Some solar gardens are being used to run municipal buildings or to give business communities a virtual group discount on their electrical bill. Solar gardens share in the installation costs, and reap the rewards for years afterward.
Passive Designs
Using solar power doesn't always have to mean installing photovoltaic cells and wiring them to a battery bank in the basement. A growing movement among electrical contractors is to work with builders to create passive solar designs that affect the heat flow in a building. The direction a building's largest windows face, the color of the building's paint, and even the landscaping can all affect the amount and type of wiring needed when installing a new system into a commercial building. Varied companies in the building trades are cooperating more, subcontracting to create more efficient buildings.