Berwick Electric Company's History
A Great Past Leads to a Bright Future: The Berwick Legacy
In 1921, local small business owner, J. Douglas Berwick, needed access to a reliable and cost-effective energy source to power his business. At that time, existing gas lines simply wouldn't do for the innovative electric gadgets serviced by Berwick's appliance repair shop. The latest technology of the day - radios, phonographs, sewing machines, vacuum cleaners, washing machines, and ranges - required access to electric power.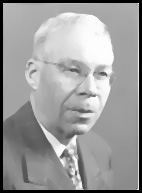 J. Douglas Berwick.
J. Douglas saw the opportunity for growth; he decided to invest in his company's future by making the leap from gas to electric. By bringing cutting-edge technology into his home and business, J. Douglas inspired friends and neighbors throughout the Pikes Peak region to follow suit. After receiving Electric Contractor License Number 11 from the State of Colorado, Berwick Electric Co. was born.
Just three years later, Berwick Electric Co. won bids on Grace Episcopal Church, St. Francis Hospital, and the Modern Woodmen Tuberculosis Sanatorium (now the Sisters of St. Francis Convent). As the '30s drew to a close, Berwick Electric Co.'s list of distinguished work included remodels for many of the downtown Stratton properties, wiring for many of the Broadmoor-area homes, and a home for the Penrose Hospital nurses.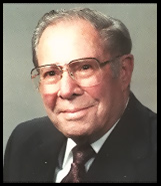 James D. Berwick
During the tumultuous '40's, Berwick Electric Co. performed work for the hospital at Fort Carson and survived the ration years of World War II with a variety of small jobs repairing old electric systems. In 1946, J. Douglas' son, James D. Berwick, returned home from the Navy and joined the business. Nine years later, Berwick Electric Co. incorportated and James D. became President.
As Colorado Springs saw rapid growth in the decades to follow, Berwick Electric Co. grew as well. Some of the company's major projects during this time included the Chase Stone Center (home of the Antlers Hotel), the (former) Holly Sugar Building and The Broadmoor's Colorado Conference Center. Atmel, Honeywell, Hewlett-Packard, and U.S. West were regular customers.
In the mid-'80s, Berwick Electric Co. set the foundation for a bright future by grooming a new generation of managers. James D. became the chairman of the board, a position he held until his retirement in 1992. A management team, led by James Peterson and Douglas Berwick, guided the company as the firm became respected as the leader in high-tech facilities, healthcare and government projects. Berwick Electric Co. added Industrial and DataComm divisions to its capabilities.
Today, Berwick Electric Co. is led by President, Douglas Berwick and Vice President, Timothy Prime, as well as Tony Cerciello, Operations Manager and Ellie Capek, Secretary/Treasurer.
| | | | | |
| --- | --- | --- | --- | --- |
| James L. Peterson | Douglas L.Berwick | Timothy J. Prime | Tony Cerciello | Ellie Capek |
| Director | President | Vice President | Operations Manager | Secretary/Treasurer |
Through four generations of leadership and strong employee ownership, Berwick Electric Co. has led the way for each new technological revolution. From electricity in turn-of-the-century carriage houses, to high-tech clean rooms and fiber optic cabling, Berwick Electric Co. brings power forward one decade at a time. Regardless of the technological revolutions that lie ahead, you can be sure that Berwick Electric Co. will lead the way!
Berwick Electric's Employee Ownership Team