Your Colorado Springs Electrical Leadership Team
Our Vision
For over 95 years, Berwick Electric Co. has been continually building a reputation founded on long-term relationships and valuing the trust earned from our customers. Our team focus is on providing electrical designs and solutions for our clients, regardless the size of project, that meet or exceed their expectations, while adhering to their budget and schedule requirements.

President
"We attract the absolute best people in our industry, who share our core values of safety, quality and professionalism, and empower them to continue to develop and grow our relationships. Each of Berwick Electric Co.'s leadership team members are shareholders and employees with 20 plus years of experience at BEC, who have a vested long-term interest in perpetuating the values and vison of our past leaders." Read Doug's One on One with the Colorado Springs Business Journal here to learn more about his philosophies on working at Berwick Electric Co.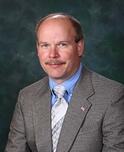 Vice President
"At Berwick Electric, we have a commitment to focus on our customer and our employee needs, creating long term mutually beneficial relationships. We invest in training and technology so that we are prepared for all of our customers' electrical needs with safe, innovative, and cost effective solutions."

Operations Manager
"Understanding the customers' needs, whether it is a large commercial or industrial project, or a small residential project, and providing the properly skilled workforce and leaders for each of those projects, is something that Berwick Electric does day in and day out. Having worked in the field as an electrician, and run projects as a foreman, has helped me understand our people and their strengths that can be applied to our projects. We have fantastic leaders in the field who have been part of the team for many years and guide our younger workforce in providing fast, efficient electrical work and value to the customer. Our field personnel and project managers work together to provide outstanding services from the bid process to the final closeout of the project. The support that our field employees and office employees have for each other make it possible to deliver a high level of customer service."
Secretary/Treasurer
"Berwick Electric has such a diverse range of expertise and experience, from large projects -military, medical, industrial and education institutions-to the residential homeowner. As a team of electricians, project managers and office staff, we work together to provide excellent, personal customer service to meet the needs of all our customers - no matter how large or small."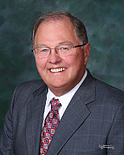 Director
"Our reputation is well-known in the construction industry and our goal is to maintain or exceed our standard of excellence. Berwick Electric has earned a reputation for their preconstruction services, utilizing our experience in estimating with detailed conceptual pricing, narrative of inclusions and exclusions of projects. Value engineering is part of any project, therefore, our estimating team offers responsible alternatives while keeping the integrity of the project. We monitor design changes or owner requested alterations, updating our estimate to ensure budgets are maintained and any cost changes are documented for the team's review. This process is followed from the conceptual estimate to the GMP or final pricing for the project."