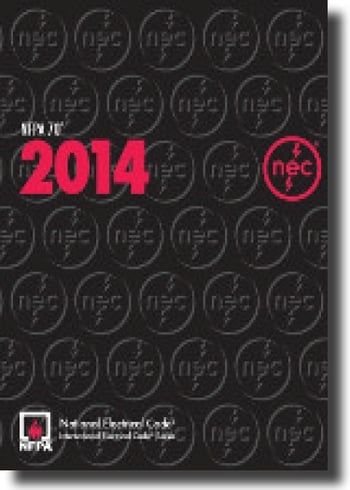 Electrical codes generally don't get people too excited. Of course if your commercial building isn't up to code and fails an inspection, you'll have more than enough excitement on your hands. In addition to hefty fines, there's even the possibility that your building won't be able to be used. That can shut down your business—or your tenants' businesses, and that's not something you even want to think about.
Of course you could run into the same situation if you're building a new structure or renovating an existing commercial structure. Fail the inspection and you or your tenants won't be able to move in. The costs (both financially and to your reputation) can be formidable.
You could, of course, try to keep up with code yourself. You can order a softcover version of the 2014 NEC National Electrical Code (the most recent version of the code—adopted in all 50 states, including Colorado) for only $126.95. The NEC is one of the most widely used codes for the built environment in the world, and sets the standard for safe electrical installation and inspection to protect people and property from electrical hazards.
But then you'd need to actually read and understand all 910 pages of this book. That's a pretty daunting and time-consuming endeavor in and of itself. But it's not the end of the story. You'd also need the skill and expertise to actually perform the tasks that would allow your building to pass inspection.
You know that safety for your employees and tenants is extremely important. And it's not just because you could face fines or lose business if you don't pass inspection. Ensuring safety within your commercial building is simply the right thing to do.
Like you, we take safety very seriously. Ethical, safe, quality work is a top priority and is at the heart of our company culture. That's why we stress the importance of keeping up with the latest education, certification, and qualifications in the industry. We have the knowledge, the expertise, and the skill to ensure that your building will be safe—and deliver the kind of consistent electrical service that your company and your tenants can depend on.
That's why we've been asked to provide electrical service for projects ranging from the The Veterans Affairs Clinic to the The Broadmoor Fishing Camp.
We'd love to help you with your commercial electrical system needs. We keep up with the code so you don't have to!