Colorado College Soccer Stadium Lighting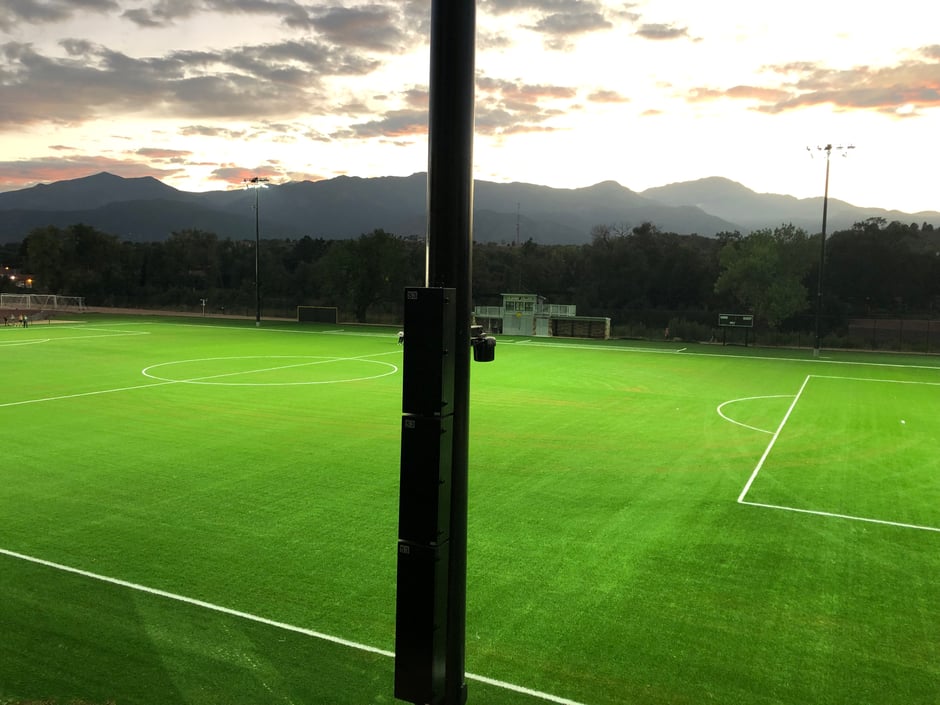 Details:
Berwick Electric was fortunate enough to land two stadium lighting projects in 2019 with our good partner Musco Sports Lighting. These projects included a new state of the art coconut sand infilled sports turf soccer field named Stewart Field at Colorado College for their women's sports programs, and a new sports turf combination football/soccer/track and field facility for all levels of competition at James Irwin Charter Academy located in School District #2. When the final lighting test was performed at both facilities, the light level and uniformity exceeded the design intent. Both projects included Musco's LED Stadium Lighting product that is similar to what has been retrofitted on the UCCS parking garage rooftop Soccer Field along Austin Bluffs Parkway and the lighting Berwick Electric previously installed at Manitou High School's football stadium; the lack of spill light of this sports lighting product is truly amazing.
Musco's LED Sports Lighting Technology is the leader in sports lighting that has also been retrofitted at both Mile-High Stadium and Coors Fields in Denver.